12 Apr

CASE: FEST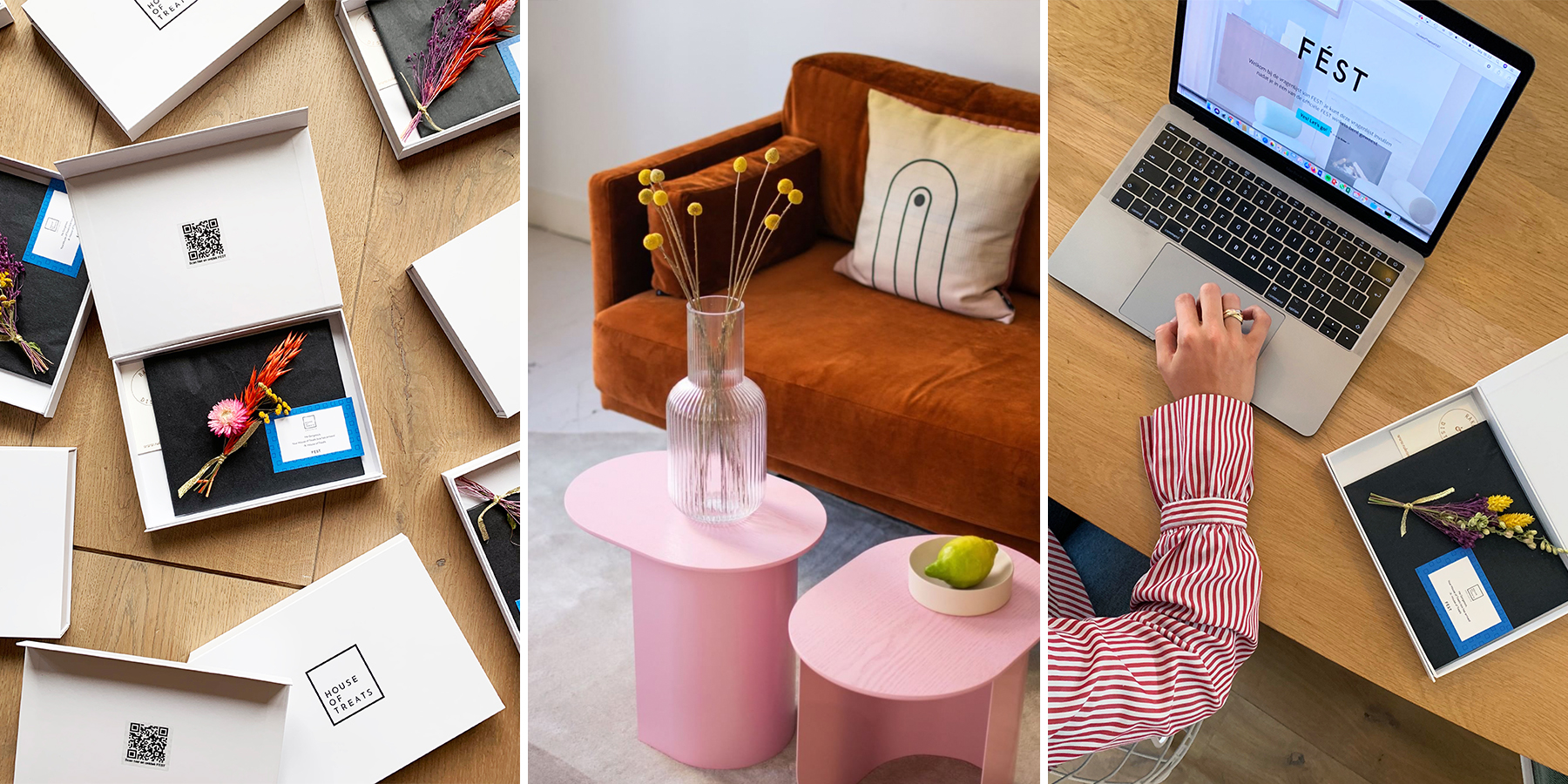 The young interior brand with great ambitions, returned to House of Treats in the spring of 2020. They wanted to collect new data and conduct more research. In order to realize their brand's mission (to make well-designed and affordable designs more accessible) FEST wanted more information for creating its marketing strategy. Their main question: who is our high-potential target group? How does he/she behave? What does he/she want in life? And, not unimportant, how do they experience interior design? For the answers to all these questions, Brand Development Manager Teddy van der Heijden knew he could call us.
"As a brand, we felt ready to collaborate with a marketing expert, to gather qualitative and unbiased information. Together with House of Treats, we formulated the right questions and really got to know our target audience: where they live, what they earn, what's their living situation, what do they read, what influencers do they follow? The answers to those questions will help us realize our marketing strategy of 2021."
Goals
Get to know
Identify the high-potential consumer
Generate a 2021 marketing strategy based on well-founded knowledge and input
Create a wide online reach in the high-potential target audience and recruit new, and target audience-relevant, ambassadors
Identifying FEST's high-potential target audience
June 2020 marked the launch of FEST's collaboration with House of Treats. To identify the high-potential target audience we launched a nationwide market inquiry. In the first stage of our research, a total of 750 respondents answered questions about their needs and wishes concerning lifestyle and interior. With this, we were able to locate the target audience; analyze their way of living and their FEST brand awareness. Giving FEST an overview of their opportunities in the market.
The FEST box
After conducting this extensive research, the second phase of our collaboration started in September 2020. This is when we distributed the exclusive House of Treats x FEST-box. This luxury box, containing a voucher and discount in FEST's web shop, was shipped to the high-potential FEST consumers of our community. Which we could easily identify thanks to our work in phase one. The meticulously selected members provided us with their opinion on the online FEST-experience and answered questions concerning their needs and wishes in lifestyle and interior.

The results
Thanks to the large-scale and extensive research, House of Treats was able to give a precise description of the high-potential target audience and its specific wishes. Furthermore, the research also provided tangible input for marketing and content strategy. Enabling FEST to use its time and budgets more effectively. Our method also generated a high reach within the right target group and measurable ROI on products and purchases in FEST's web shop.
Curious about the possibilities for your brand? Let's talk!
Contact us