31 Jan

CASE: The Gift Label focus group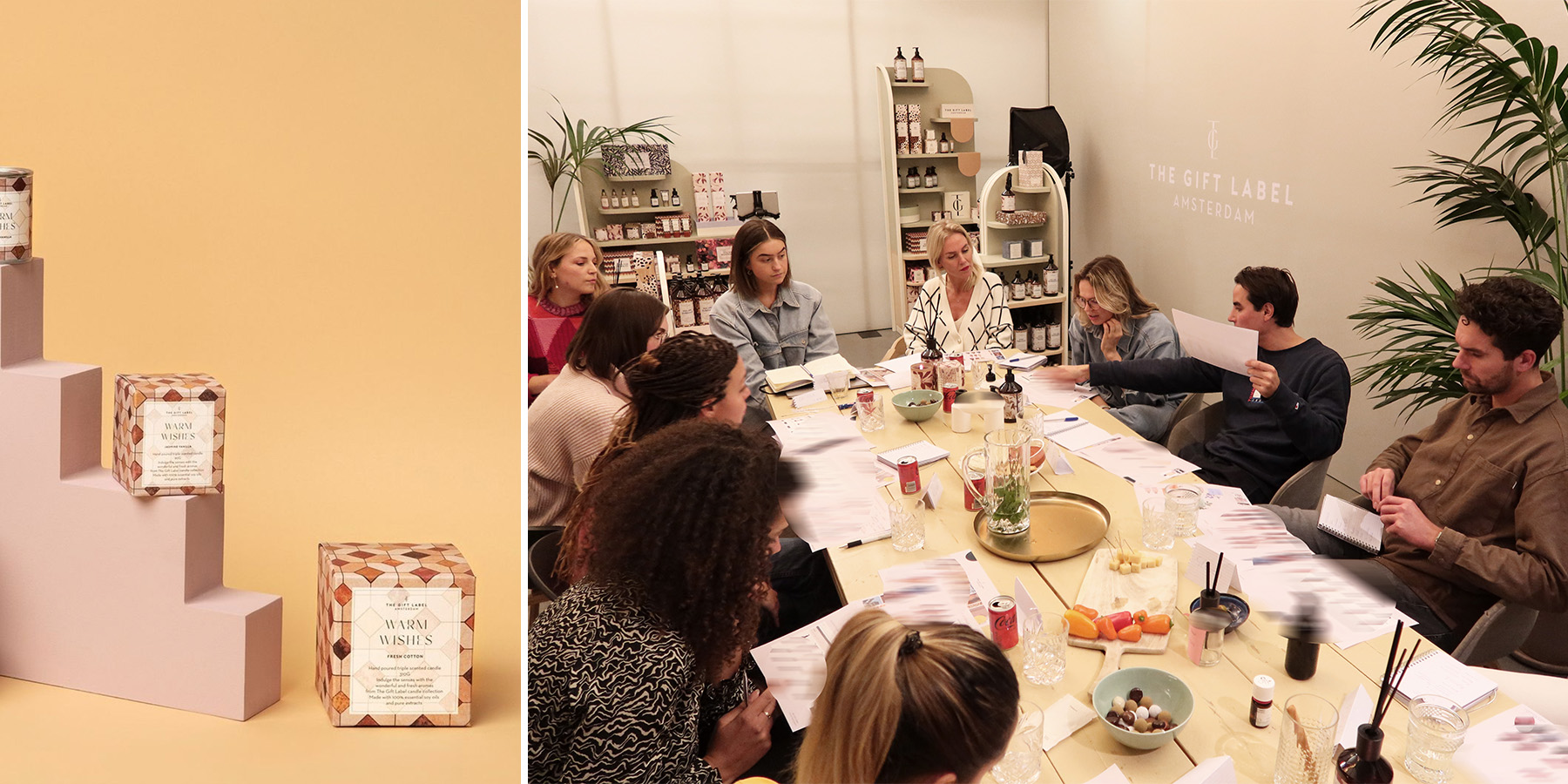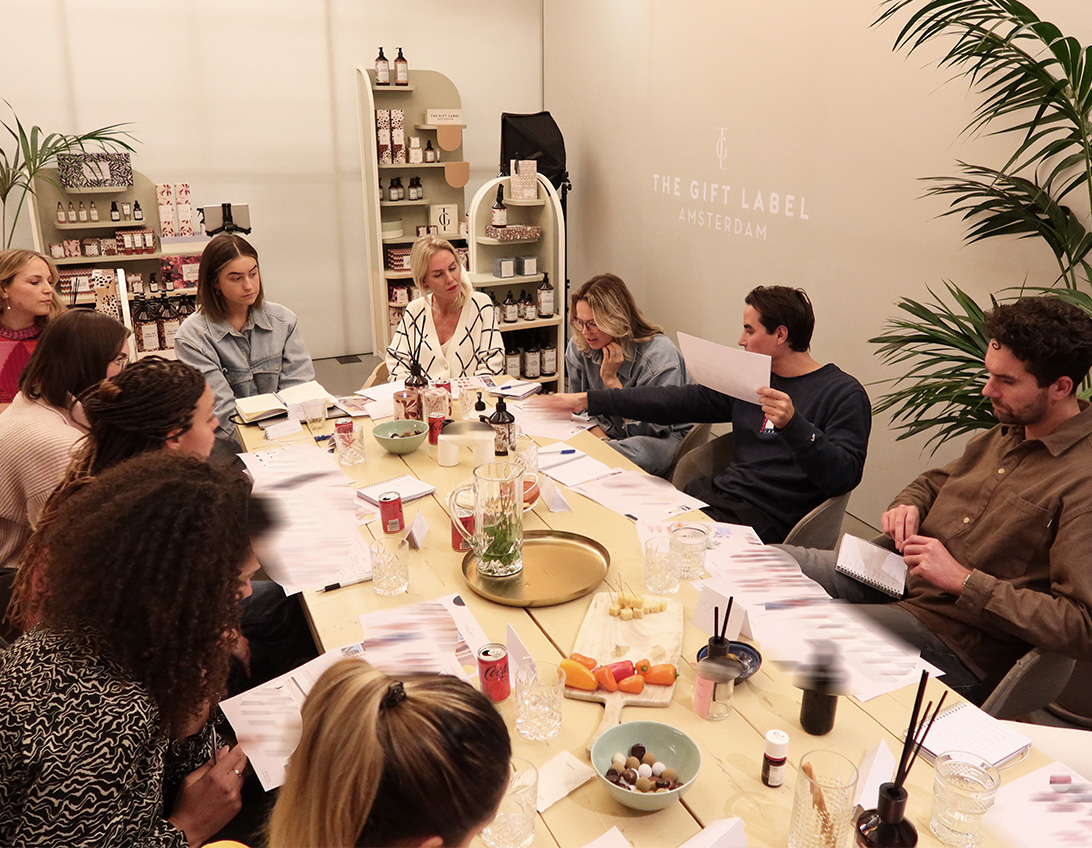 During our long-term partnership, which started in 2019, our team and the House of Treats community became well acquainted with The Gift Label. But in the context of innovation, something we like to do at House of Treats, after three years of research using the well-known box method, it was time for a new way of working.
Read more about our innovative focus group research, how we select the candidates and what this trends session yielded.
Design Research
The question of The Gift Label was clear: "How do consumers see us and which trends can we best respond to as a brand?" A focus group trend session was organized to inspire the TGL team, observe target group behavior and the latest trends. On beforehand we formulated hypotheses together with The Gift Label. During the focus group trend session, these were discussed under the supervision of an experienced behavioral psychologist and market researcher. We were zooming in on consumer attitudes towards TGL as a brand, but we focused also on trends such as sustainability, inclusiveness and gender. During this session, the House of Treats members sat in the chair of a marketer, designer and product developer. With new solutions and creative input as a result.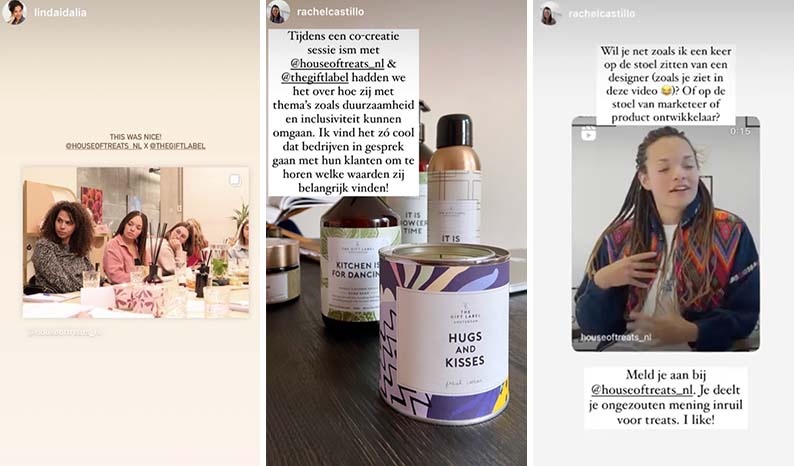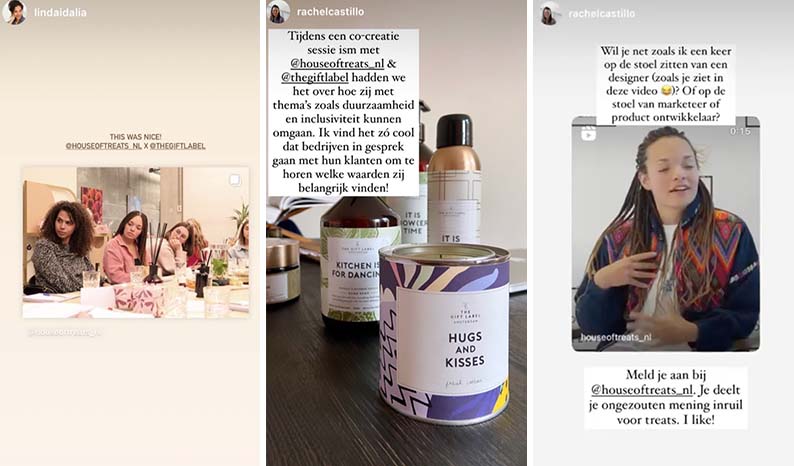 The target group
The specially composed group consisted of 8 trend-conscious members of House of Treats (6 women and 2 men) between the ages of 25 and 45. All members were already familiar with the brand and had an affinity with it. The group was chosen to be a good mix of interests, requirements and life stages. From a wedding planner who is also a young mother to a recent college graduate who just got her first job in digital marketing. These members were invited to the office of The Gift Label in Amsterdam to give their honest opinion in a group setting.
The Gift Label also participated in the trend session and presented two new product lines that will be launched in 2023-2024. This was followed by a creative brainstorm in which everyone participated enthusiastically. The participants gave their unvarnished opinion about the brand and the products and spoke openly about what is going on in their lives (macro trends), how this manifests itself (behavior) and how The Gift Label could play a role in this.
Member quote (26): "During the trend session, we discussed, among other things, how The Gift Label deals with themes such as inclusiveness and sustainability. I think it's really cool that companies talk to their customers to hear what values they find important!"
Result: trend & product reporting
During this trend session, important insights for The Gift Label came to light concerning the discussed trends, including gender neutrality. These were discussed on site and applied to a new product design. The topic of sustainability was also discussed: how can this trend be even better incorporated into packaging and products? This gave The Gift Label the tools to take the first steps in community building and product development, while at the same time generating new ideas directly from the consumer.
Sophie Mallens, Sourcing Manager at The Gift Label: "It was very valuable for me to understand how the participants see and experience The Gift Label's DNA and which things could be communicated better. We really got a glimpse into their world."
See the case video here (December 2022):
Let's talk