02 Nov

CASE: Rijksmuseum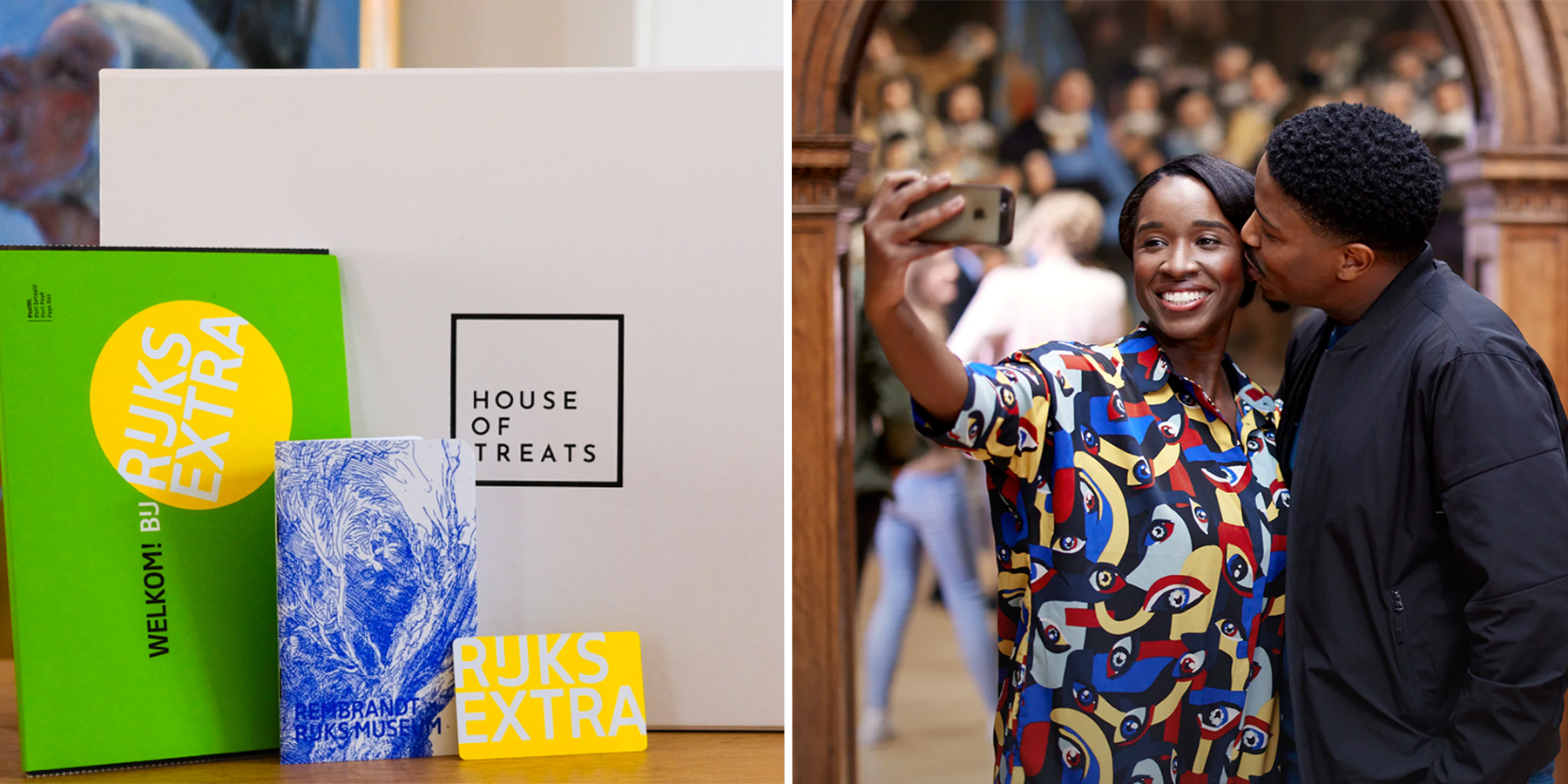 Good friends are indispensable, also for the Rijksmuseum. Because thanks to these friends, and their friendship, the Rijksmuseum is able to do really cool things. RIJKSextra is a friendship between the world-famous museum and young art lovers up to 40 years old.
First of all, this friendship provides art lovers with unlimited access to the museum. But on top of that exclusive access to an extensive program which entails: lectures, previews, evening opening, exclusive guided tours and cozy drinks.
Our carefully curated group of House of Treats members offers RIJKSextra the unique opportunity to gain valuable insights. How did we connect our target group to the Rijksmuseum's wishes? Glad you asked!
Research objectives:
Measuring consumer's relationship with regard to cultural institutions;
Measuring brand awareness and perception of the Rijksmuseum in general;
Measuring brand awareness and perception of the RIJKSextra membership;
Test-running ways of communication concerning the events;
Researching purchase intention of the RIJKSextra membership;
Generate online reach and positive word of mouth among the target group.
The Treat:
For three months, 150 of our community members became the proud holder of a personal RIJKSextra pass. This allowed them to use the RIJKSextra benefits and they received invitations to four exclusive events.
Morning Yoga – Under Rembrandt's Nachtwacht
Lecture: 'Anyone can be a photographer'
Lecture: 'All Rembrandts'
'The Garden Party' (in the gardens of the Rijksmuseum)
At the end of those three months the member, and a friend, could officially become a RIJKSextra friend at a very reduced rate.
The results
Our research provided the RIJKSextra team with valuable data and insights, enabling them to map their desired target group even better;
The response rate of the survey was no less than 97%;
In total, there were an average of 30 – 120 visitors per event;
ROI: Several community members have become official friends of RIJKSextra after this Rijksmuseum x House of Treats experience.
Koen van Santen, Head of development RIJKSvrienden:
"It is special to come into contact with our target group in a new way and it is a joy to co-compose the box. The results of the survey give you a good start and help you on your way in analyzing the needs of your potential customers or members."
Benieuwd naar meer informatie over onze werkwijze? Let's talk!
Vrijblijvend adviesgesprek