23 May

CASE: Fairtrade Original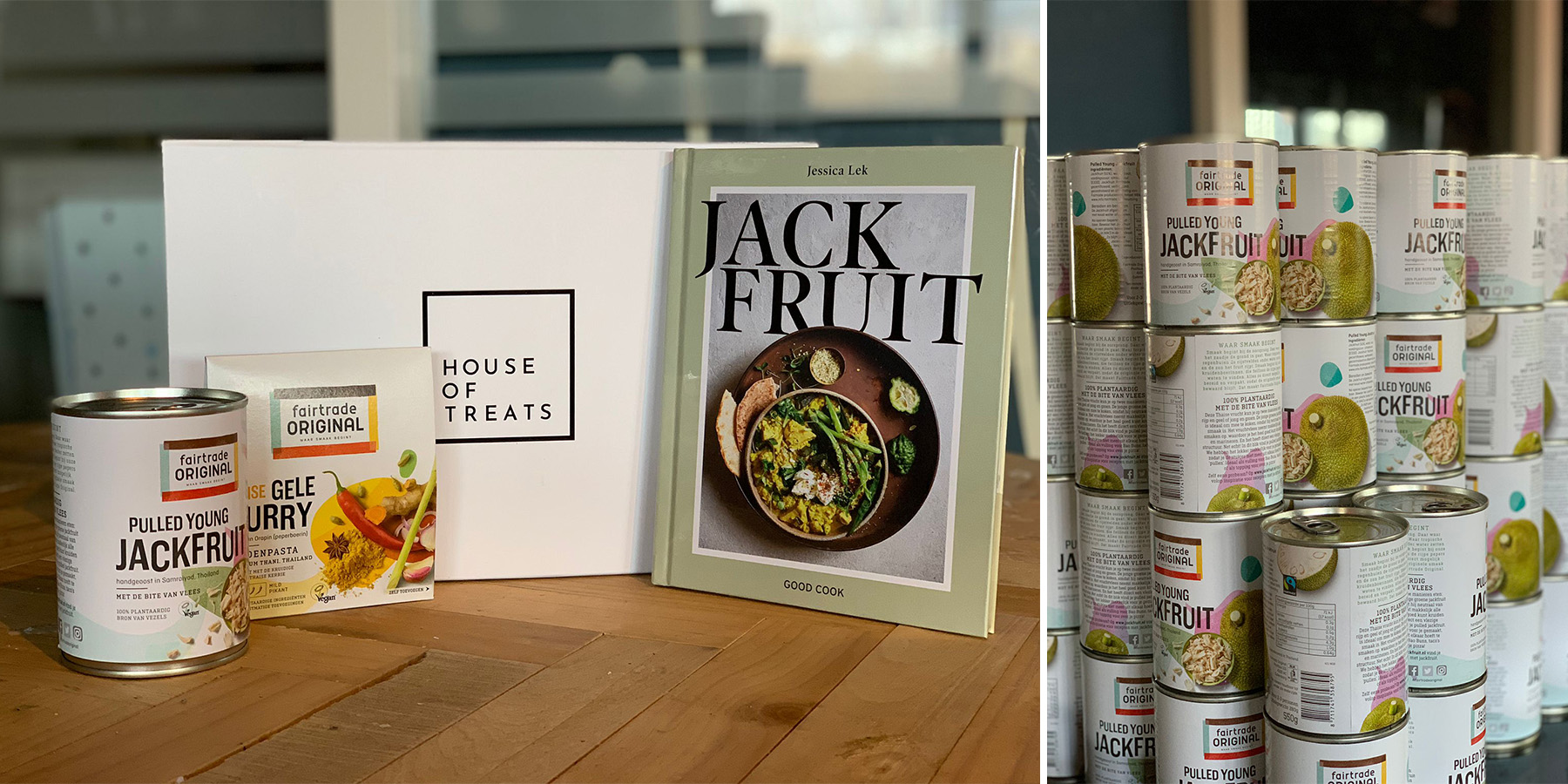 In March 2022, House of Treats launched a new IMPACT collab. The goal? To give sustainable and innovative brands a voice within our millennial and gen-z community. The collaboration was exclusively for brands who make positive contributions to society and the environment. One of them is Fairtrade Original.
The match with our members
Fairtrade Original's mission is to create a sustainable income for farmers. They develop honest business chains, and pack and process products locally as much as possible.
Seeing as 72% of our members intend to lead more sustainable lives, this collaboration was a great match. It was also a great fit with our other collaborators for the IMPACT collab, which includes other brands like Lekker Company and Tony Chocolonely.
Targets of collaboration:
Measure brand recognition and sentiment;

Measure consumer behaviour in regard to eating 100% plant-based;

Generate online reach, and results through word-of-mouth;

Create ambassadors within the high potential target audience.

The results
Our community members were very excited when we announced a new impact collab. The first 200 treats were sold out in no time at all. We already knew that people in this target audience love to share their opinions with brands – especially if they can make a positive contribution. This was confirmed once again, with a 100% response rate to the questionnaire.
The results indicated that Fairtrade Original's high potential target audience had definitely been reached (91%). There was a high brand awareness, and our members created a high volume of organic content: 35+ stories and 12 influencers on board (see here). As a conclusion to this successful collaboration, Fairtrade Original received a tailormade advice report, which included all valuable data and content.
Finally, we were able to do even more good on behalf of our members: their financial contribution to the box was donated to The Ocean CleanUp.
Curious to know more? Let's talk!
Let's talk