20 Apr

IN THE HOUSE: Janneke de Haas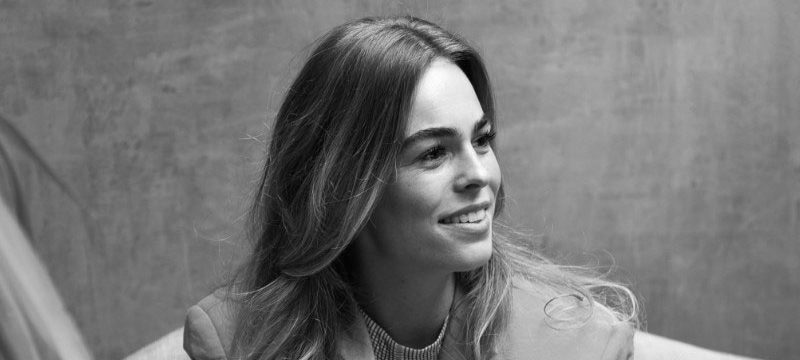 She's sitting across the table from us, in her – of course – beautifully decorated Amsterdam home. Janneke de Haas, the 28-year-old from Brabant, tells us about her House of Treats membership. Janneke is one of the best in her field and works at a big architecture firm. She's also a great addition to your feed as she inspires her social circle with gorgeous interior design content through @houseofhaas.
Janneke is always up to date when it comes to the latest trends. The interior designer loves to inspire the people around her and she's always on the lookout for products that tell a story. But we think it'll be better if she tells you all of this herself, right Janneke? 
"Nowadays it has become much more important to let us, the customers, know what your goal is as a brand."
"Your straightforwardness is one of the reasons you guys speak to me as much as you do. I am now able to share my data in a conscious way for marketing purposes and get valued for it. It feels like a fair and fitting trade in times like these".
An interior designer at an architecture firm
My job requires a mix of perspectives, combinations and ways to get a concept to speak to people. A pasta sauce is also way more interesting when you add ten different kinds of spices instead of just two right? 
My style and preferences really depend on what mood I am in. Where I spend my money varies all the time. But whatever the product is; you don't need to be big in order to make an impact. To me the most important thing is that a product tells a story.

Favorite House of Treats box
Your membership has given me the opportunity to contribute to something bigger by giving my opinion. My favorite House of Treats moment is – as you might have guessed – the FEST box. When I received that particular box, all my interests for branding, interior and marketing came together.
I knew about FEST prior to my membership. And I would see products and think "this could be better if they did some things differently". Thanks to your box I was able to share my opinion with the brand and explain my thought process behind it. It is great to be a part of the thinking and development process for brands and contribute to improving their products.
But apart from that, I now get in touch with brands and products I wouldn't normally get in touch with myself but are a great match for me. For instance, the New Care box, it just so happened that I really enjoyed their products. Beneficial for both me and the brand!
–
Janneke de Haas – House of Treats member since 2019