17 Apr

Trend: Planet Provocation

*House of Treats is constantly gaining new insights on consumer behavior, to inspire brands on what must be done to connect and align with their consumer. Wanna learn more?
The effects of climate change have become unavoidable, with the increasing frequency of extreme weather events. We're at critical mass for saving our planet, and by 2024 the message will be clear: we are all accountable, and lifestyles have to change.
Consumer behaviour:
Consumers will no longer be able to avoid confronting any unsustainable choices, as climate change alters day-to-day life in increasingly tangible ways. There is a growing awareness around the world of climate change and its impacts, and consumers are demanding action from businesses and governments.
Consuming less is an important way of being sustainable. All of the respondents (100%) in this research indicate that as they get older, they care less about following the trends and more about the environment and sustainability; owning fewer, but higher quality products. For part of the respondents, buying less has become part of their identity. For others, although they wish to consume less, it's not (yet) their reality.
Brand strategy:
Moreover, companies should think about how to take brand-aligned actions to contribute to these agendas. Because any actions taken will sooner or later get paid back in terms of brand reputation, consumer trust and a company's overall reliability. Future-proof businesses will be those who keep up with the new majority of green consumers, and are also realistic, committed and action- driven.
Communication value:
Three aspects to highlight or act on in brand communication:
Sustainability is about more than just the production process. A huge topic for them is the durability of the product.
A majority of our members want to educate themselves on this topic, and hope that organisations will help them with this.
They also find the human side of the production process very important; for example how workers are treated. They get suspicious when they see that it's produced in India or Bangladesh and prefer their products to be locally produced.
72% of our members claim that they are trying to live sustainably.
Many brands claim that they are sustainable, but it is hard for the consumer to really know whether an industry or organisation truly is.
"Everyone seems to be concerned with sustainability, even if it's only to look good. Organizations have to show the public that they are sustainable, or they will
be cancelled. However, as a consumer it's hard to know whether an organization is really sustainable. You just have to take their word for it, because you're not going to read that impact report of 100+ pages." Floor (26)
"I'm changing. I notice that I'm becoming more conscious; I choose to buy organic boxers. I see a shift in the people around me as well. Brands should explain what they are doing. Videos, labels, or when you buy something, tell you how much of the total amount is going towards sustainability." Rolf (35)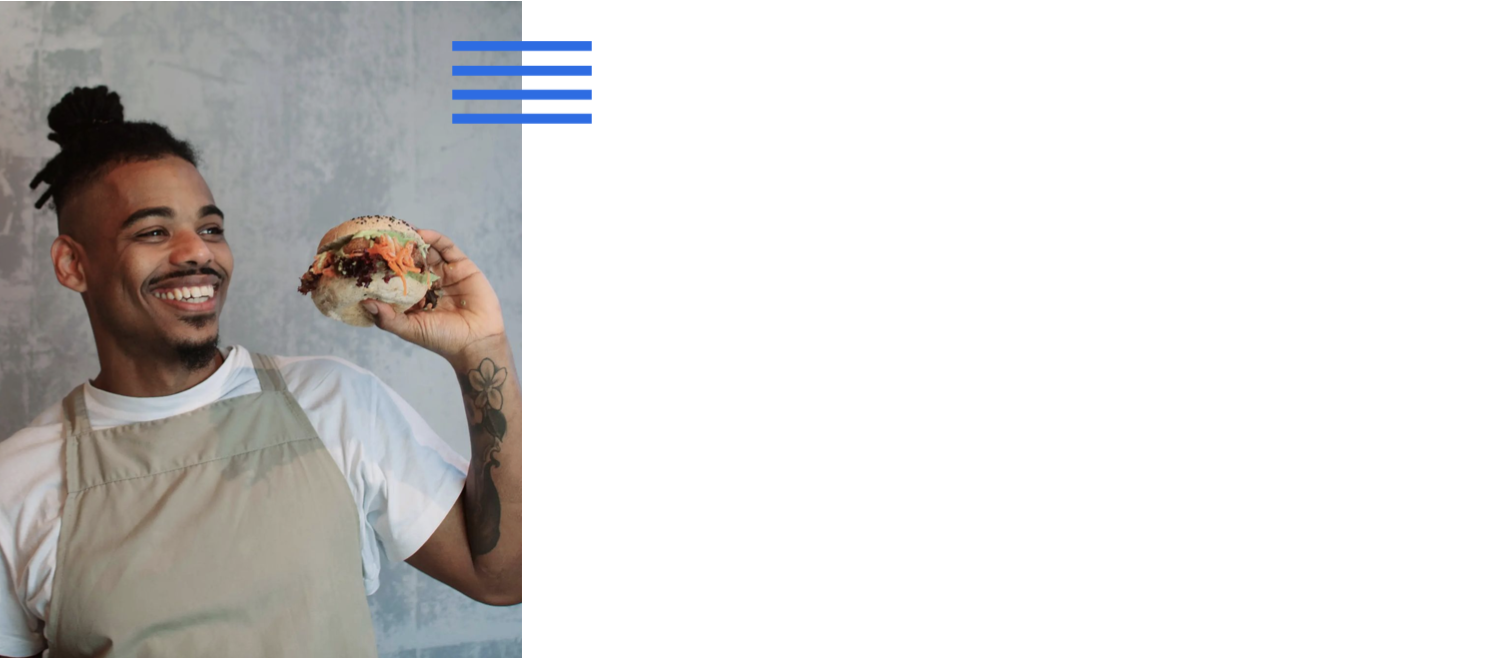 House of Treats member
Geneal (31), father of two and a vegan chef.
"His passion is inspiring others to be more conscious of how they treat our planet and the footprint they leave behind. "Just as long as
I don't come across as a hippie know-it-all", he jokingly adds. For him, it's mostly about making conscious choices and valuing our planet the way it deserves to be valued."
Read here Geneal's member story.
How can companies grow and make an impact? Our community consist of early-adopters. They present themselves as rather free-spirited, ambitious, and independent people. Brands can help them to confirm and convey their identity. And vice versa. How we do this? first we start with quantitative research to obtain facts & numbers. After quantitative insights, we gather the 'stories behind the facts'. These give a deeper psychological understanding of customers' motivation and barriers that influence the respondent's experience of trends.
**This article is part of our trend report 2022 '5 trending topics straight from our early adaptor community of Millenials & Gen Z'ers'