02 Aug

IN THE HOUSE: Yakunu van Santen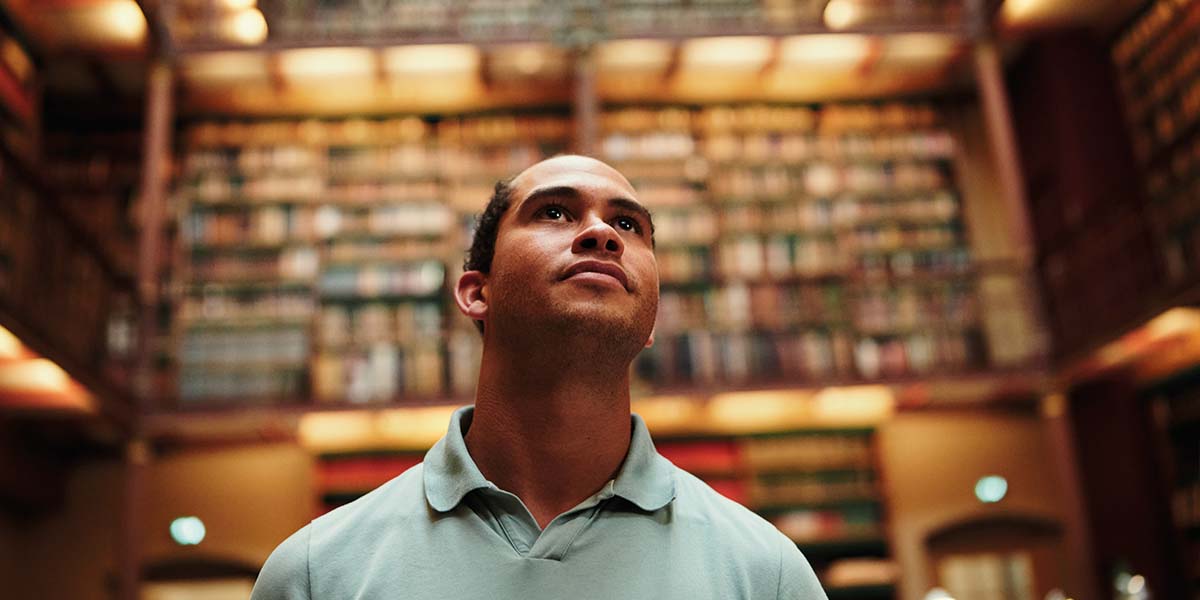 "I'm definitely not in the position to complain", Yakunu van Santen jokingly admits while he walks across the work floor. And he's got a point: his office is the world renowned Rijkmuseum. The Public Affairs manager has an important role, which he proudly fulfills. Just as long as he's able to make an impact, from the inside and out, he's happy. Open, straightforward and authentic, that's Yakunu.
The born and raised Amsterdammer enjoys great food and great dancing. But above all, he thoroughly loves his job because of its potential impact. "Being able to influence what happens on a very large and visible stage gives me so much energy." Yakunu wants to help the world to think and be more inclusive: "There are so many more colors, so many more backgrounds." Following this mission, and leading by example, he recently shared a heartfelt personal anecdote on LinkedIn. Because, as he said: "Practice what you preach!"
"With my mixed background and as a man with a boyfriend, I belong to different minorities. So, it makes me very happy when I see minorities being represented around me", he says proudly. "As well as in the works in the museum".
This kind of authenticity is something he also appreciates when it comes to marketing. That's one of the reasons he's such a fan of House of Treats. Whenever an invite for a collaboration pops up in his inbox, he races to fill it in. "It's great that brands are so open to input", Yakunu adds. "You don't have to hold back. Which is great because I don't have any trouble doing that anyway", he admits with a big laugh.
He couldn't be any happier with our collaborations: "It's a great deal. It just feels like you're getting gifts all the time. A perfect example of how you create added value in two directions, for both the brands and members." The Public Affairs manager has no problem at all clearing his Sunday afternoon schedule for House of Treats. Lucky us!

Yakunu van Santen – House of Treats member since 2019