22 Feb

IN THE HOUSE: Sabrina Kuipers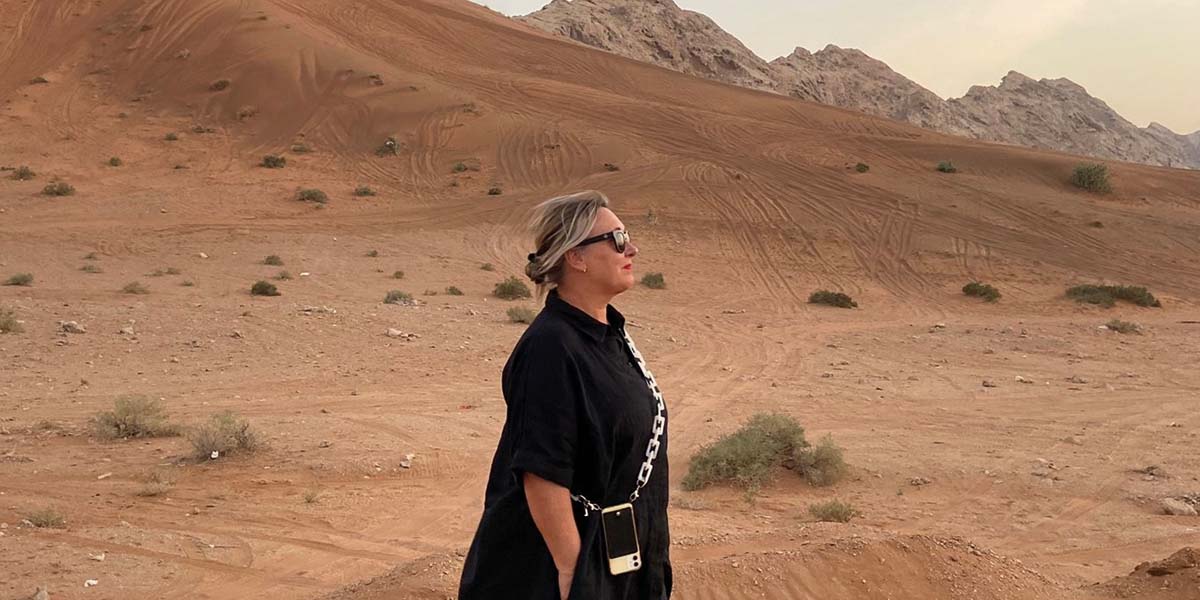 56-year-old creative Sabrina Kuipers has managed to turn many places into a home. Through her husband's work, she and her family lived in the Southeast Asian Brunei Borneo and later in Dubai. Here, the self-confessed hoarder of decorative items "from all over the world" intuitively took on her and her family's homes time after time and also decorated large expat parties organised by the Dutch association in Brunei. As a true visual thinker she is inspired by everything that she observes around her. For Sabrina, interior design serves as the perfect outlet for expressing her creativity.
As an avid Instagram user (Sabrina has been on the platform since the early days), this did not go unnoticed by her followers: her style attracted lots of positive attention.
"Because of my insta feed, really fun assignments came my way, as well as invitations to big events with other content creators."
As a result, she has since managed to make her profession out of her great loves: interior design, styling and social media. As a consultant in these areas, sharing honest opinions is a piece of cake for Sabrina. Good for us!
Because she very much does her own thing on her feed and has always stayed close to herself, Sabrina appreciates the attention and appreciation she gets for it just that little bit extra. But, the content creator (Sabrina doesn't think the term 'influencer' quite fits her) also recognises a logic behind this: "If communication or marketing isn't sincere, that's something people feel. Although it is flattering when people purchase something because of me, I will never sugarcoat anything."
Being able to share her unpolished thoughts and opinions – rather than just pointing out the positive aspects of a product – is therefore exactly what Sabrina appreciates as a Member of House of Treats. She also likes how her target audience is included in the research. "The target group that I am myself a part of is growing, full of life and often has a bit more to spend. Nevertheless, it's often still forgotten. Whereas I think it's actually really interesting to include those over 50 as well!".

Sabrina Kuipers – House of Treats member since 2022