20 Apr

IN THE HOUSE: Nina Molendijk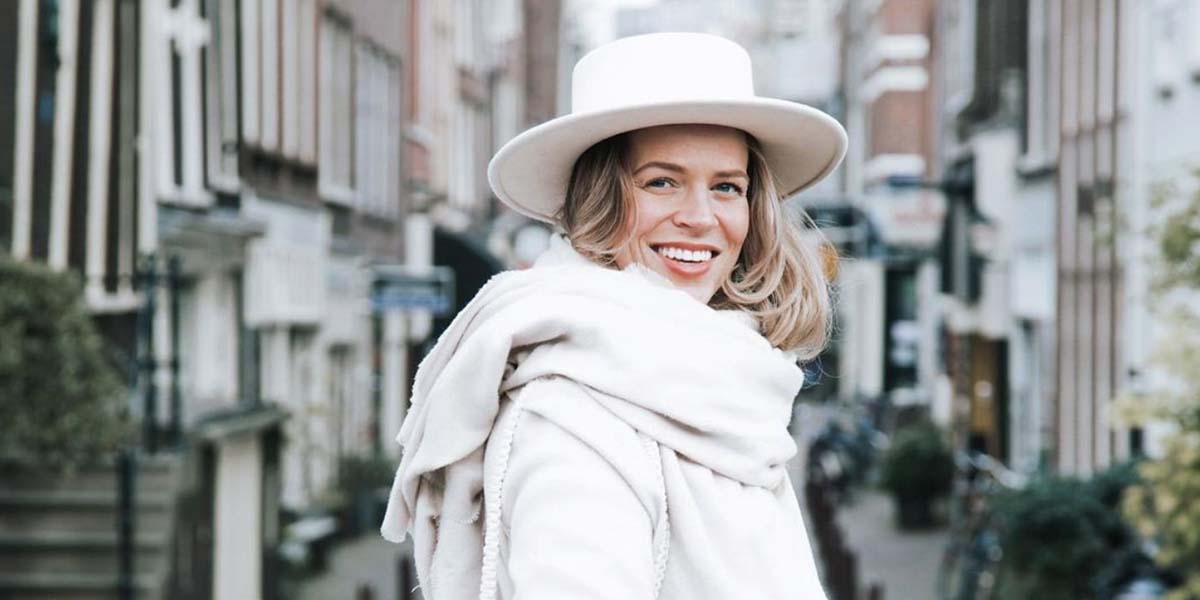 Sure, all babies are cute. But as of this February, Nina Molendijk has the cutest baby of them all: Sam. The new mom is on cloud nine (and then some) with the birth of her sweet baby boy. And ever since his arrival, all the closets in her house are due for an extension. "I wouldn't say I'm addicted to shopping, but my boyfriend would state otherwise. And that 'mild' addiction has expanded to baby clothes", Nina laughs.
She's an open book. Sometimes even a bit too straightforward, according to the 30-year old entrepreneur: "Often, people need some time to get used to me, to eventually value my honesty a lot." But you'll know one thing for sure with Nina on your team: you'll never fall short of moral support. Apart from being hyper, she's wildly enthusiastic and all that spirit comes from a warm and loving place. "A small whirlwind that comes by and – preferably – leaves you with a big smile on your face", Nina describes herself.
Together with her partner, Nina founded a wedding planning company: The Traveling Wedding Planner. The two mainly focus on weddings abroad: "This is how we combine our passion for traveling and celebrating love." So, in addition to The Cutest Baby There Is, she also gets a lot of energy from her work. It's ideal!
As an entrepreneur, she has a clear opinion about marketing:
"I'm looking for authenticity, not promoting just to promote. Honest stories are the power behind marketing – provided that they are short and sweet. I don't have to read a long story about why a certain brand is doing something, but I do want to feel sincerity in why they stand behind something."
It's that kind of honest marketing that's she thinks is important. Not only for a consumer, but also for the producer. By investing in receiving unvarnished opinions, brands can differentiate themselves in the expanding market. So, House of Treats is a valuable use of your marketing tools. "Keep investing in getting genuine feedback, both positive and negative. And really do something with it", Nina ensures as her last piece of advice.


Nina Molendijk – House of Treats member since 2019