20 Apr

IN THE HOUSE: Kevin Wolfkamp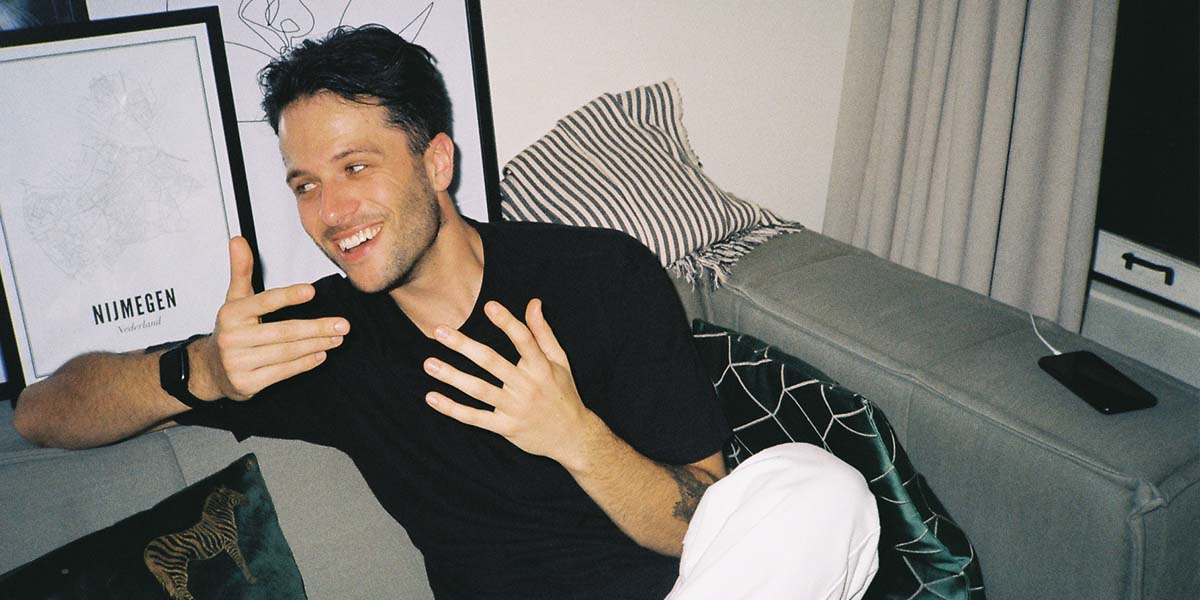 Kevin Wolfkamp (28) is proud to have it all – and rightfully so. He lives in the heart of beautiful Amsterdam, has a creative job in fashion, and is in a loving relationship with his girlfriend Romy, what more could you possibly want?
To be walking around in my own designs and running into people wearing them is (obviously) an incredible experience. Creating beautiful collections of menswear with my team as a product developer and designer for various brands is the number one thing that fuels me with energy. Next to that I really enjoy working out; it is a great way to clear my head. One of my newer hobbies is photography. I started this past December with analog photography, and I wouldn't be surprised if this becomes one of those hobbies that grows into something more.
The all-round creative believes that marketing is absolutely essential for brands. But, Kevin, what way is the best way?
"Great marketing is essential for a brand. Offering a personalized custom journey by using data is the perfect way to inspire a customer and persuade them into making a purchase".

His unvarnished opinion
House of Treats is the way to receive independent and objective opinions on your product or brand. People feel free to give their honest opinions and help you build a strong brand by doing that. If you'd ask me, both parties profit from doing this!
Tip of the day
I would say, collaborate with House of Treats to bring your brand to the next level.
We couldn't agree more;). Thanks, Kevin!
Kevin Wolfkamp – House of Treats member since 2021