21 Jul

IN THE HOUSE: Karine Bloem

Karine Bloem, a seasoned professional in the world of digital media. We dove into her fascinating journey and gain insight into her perspectives on marketing, authenticity, and the future of content creation. With a background in fashion and styling, Bloem's career has evolved from working with renowned brands to establishing her own online presence. Her extensive experience and strong belief in quality over quantity have shaped her approach towards storytelling and marketing.

Bloem's journey began in 2007 at Ilse Media, a leading digital publisher at the time. She looks back on her time at a website called "Shopgirl," aimed at young women interested in fashion and shopping. This experience, along with her subsequent roles as Editor-in-Chief online at Glamour and Content Lead at a fashion retail start-up, enabled her to pioneer the rapidly changing digital landscape.

 

With a deep passion for aesthetics and trend development, Bloem gradually transitioned into lifestyle and food, which she now prefers to focus on within the world of digital media.

 

After several years of working as a freelance copywriter, content creator and content lead, Bloem now wants to expand her role and focus on strategic content development. She emphasizes the importance of transparency, quality and humor in marketing and urges companies to move beyond the obsession with numbers and influencers. 

Bloem believes that understanding your target audience and building authentic connections are essential for effective brand communication. She stresses the importance of inclusive marketing and the need to avoid age-related categorizations, providing the example of a coffee brand that seemed to target a specific age group.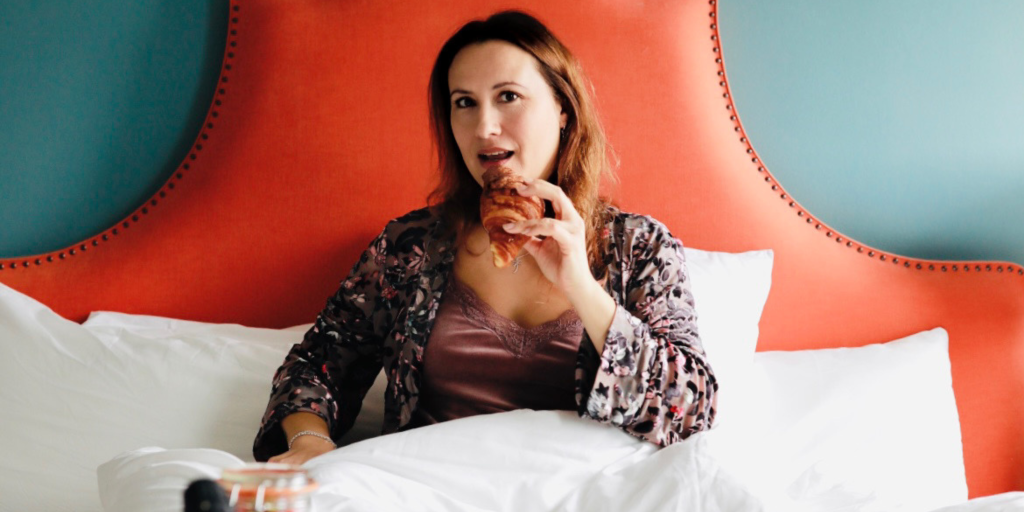 "I think transparency is very important. Yes, again with sustainability in mind of course, which is a big theme, especially for the upcoming time."
Bloem's observation raises important questions about the relevance and inclusivity of marketing strategies and encourages companies to rethink their approaches.
As the conversation shifted towards the future, Bloem suggested exploring the realm of digital innovations and related products. She shared her enthusiasm for the potential of AI, podcasts and educational but entertaining (video) formats.
Her creative vision, combined with her passion for storytelling and on societal trends, sets Bloem as a valuable voice in the world of digital media.
Karine Bloem's journey through digital media demonstrates the power of combining passion, creativity and a critical eye. Her emphasis on quality, transparency and inclusiveness offers valuable insights for brands moving in the ever-changing landscape of marketing and content creation.

Karine Bloem – House of Treats member sinds 2022