02 Apr

CASE: Rituals Hair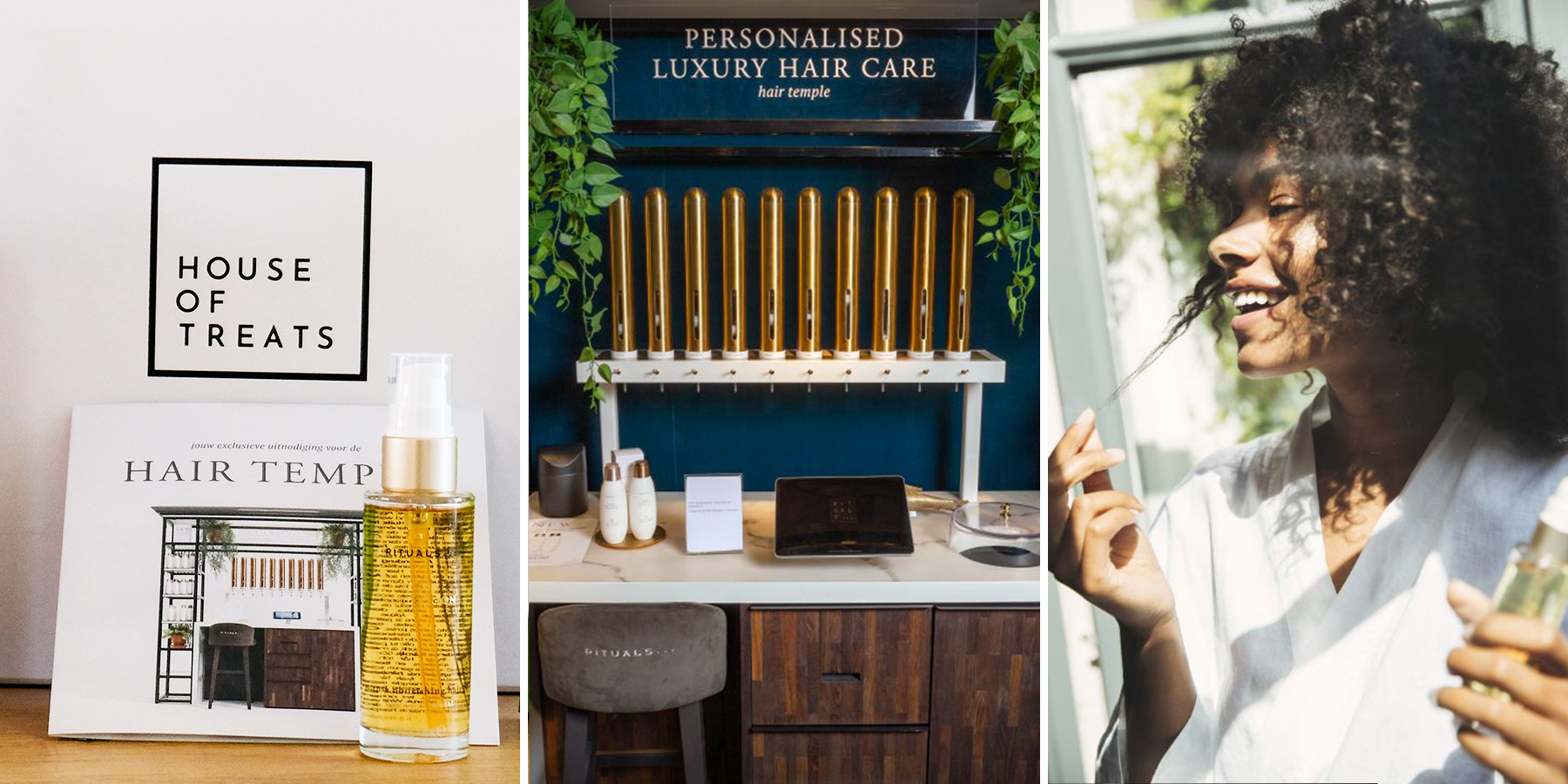 Rituals launched its own tailor-made and personalized hair collection for the first time in 2020. What they wanted to know: what are the needs and different rituals with regard to Rituals products. To whom does the customer go to for advice on hair care? What do they need to pay attention to as a brand?
Research
In addition to the launch of its new haircare collection, Rituals launched hairtemples in various stores in the Netherlands. They wanted to learn about the use of hair products and whereabouts customers look for attaining advice. Furthermore, they wanted to generate traffic towards the five hairtemple stores.
Target audience
Female Millennials aged between 22 and 38 years old;
The early adopters living in the five big cities of the Netherlands.

The main questions of this research
What are the behaviors of this group with regard to hair products and to whom does the customer go to for seeking advice?
Who are Rituals' biggest competitors in this field?
With regard to color, scent, packaging and expressions, how is the product received?
How is the physical hairtemple experienced?
Is there any intention to purchase after introduction?
Provide open questions to receive ideas for the benefit of innovating.
After experiencing the Rituals hair product in the comfort of their own home and in the comfort of the Rituals hairtemple, we submitted an extensive questionnaire to the 150 women. This online questionnaire was based on the main questions mentioned before.
The House of Treats x Rituals hair box
With receiving this box, our community members were invited to one of the five hairtemples. There, they would receive personal and tailor-made hair products from the Rituals hair collection. In addition, community members received a hair product with their invitation, serving as a sneak peek for the new collection. All of our female community members received the invitation and they happily replied; within ten minutes we sold out! Upon receipt, the box was shared daily on these Millennials' various social media.
Results
An extensive report providing insight in the target audience and personal feedback from community members. The response rate was 96%;
Generated traffic towards the five 'hairtemples', with 150 micro-influencers;
Created insight in the do's and don'ts for the further development of the 'hairtemple';
Concrete ideas and suggestions directed at Rituals' innovation department;
Spontaneous online reach from the House of Treats community;
ROI: because of this positive experience with Rituals, recipients turned into returning customers.
Curious about the possibilities for your brand? Let's talk!
Contact us