21 Mar

CASE: Rigorgeous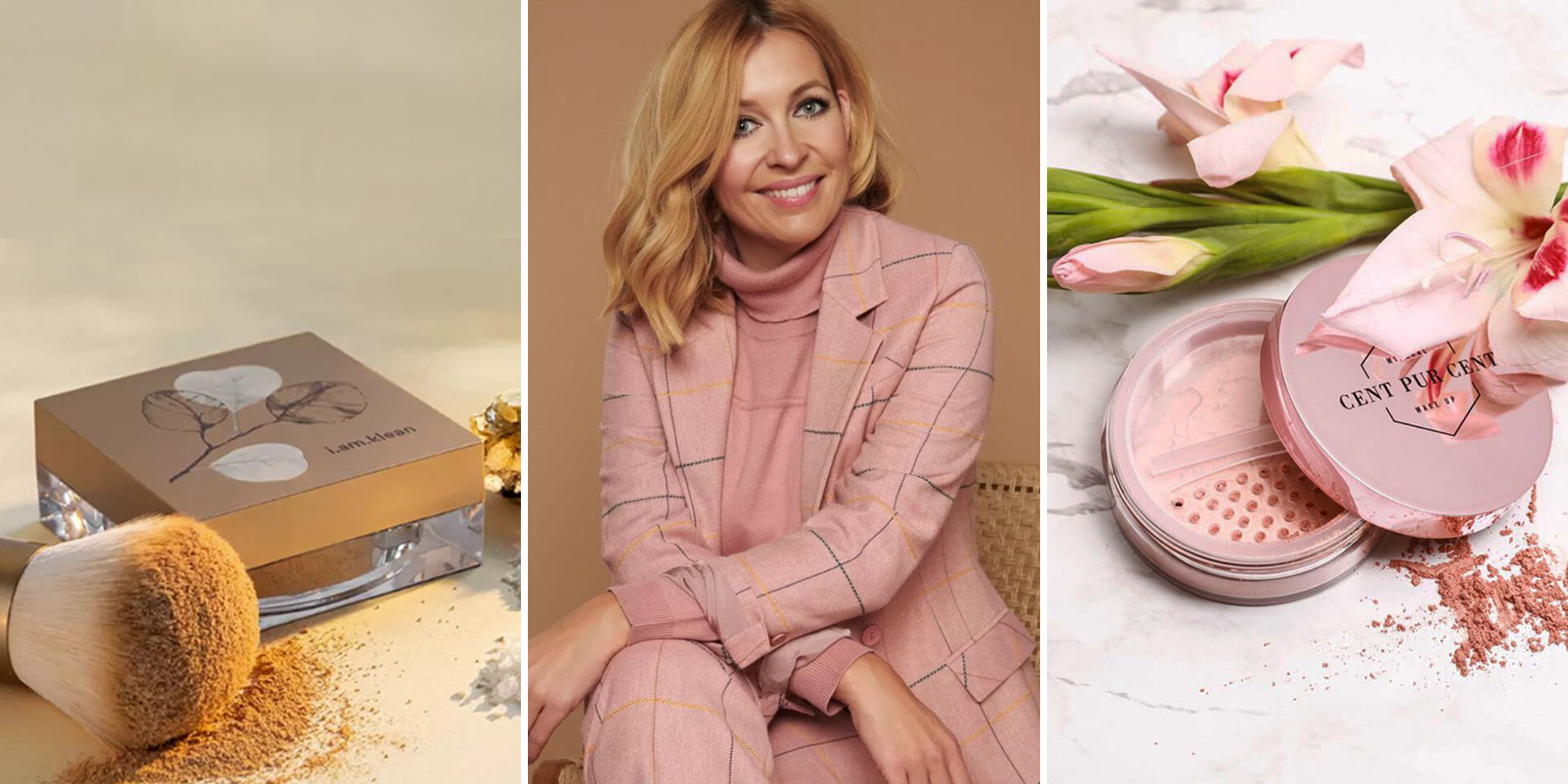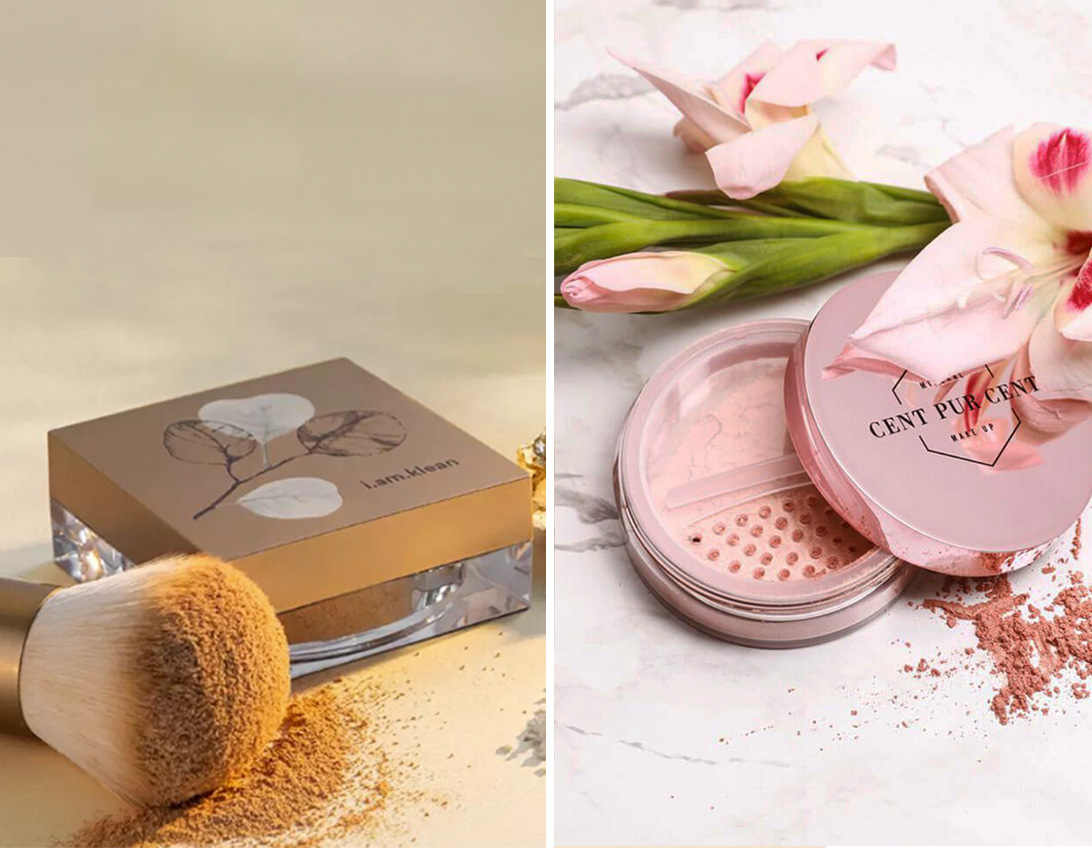 Rigorgeous
Caroline Rigo's Rigorgeous is a well-known player in the Belgian beauty scene. The Belgian brand has four cosmetics brands within it, each with its own identity and made with the same passion for clean beauty: Cent Pur Cent, Blush, Café Beauté and i.am.klean. To develop a tailored go-to-market strategy for the Netherlands, Caroline chose House of Treats.
We worked with our 3-phase model
Gain insights from market and consumer research
Use these results as the basis for advice and strategy. This includes desk research performed by our team.
Translate the strategy into a tangible launch and impact plan. House of Treats supports all facets in preparation for the actual launch in the Netherlands.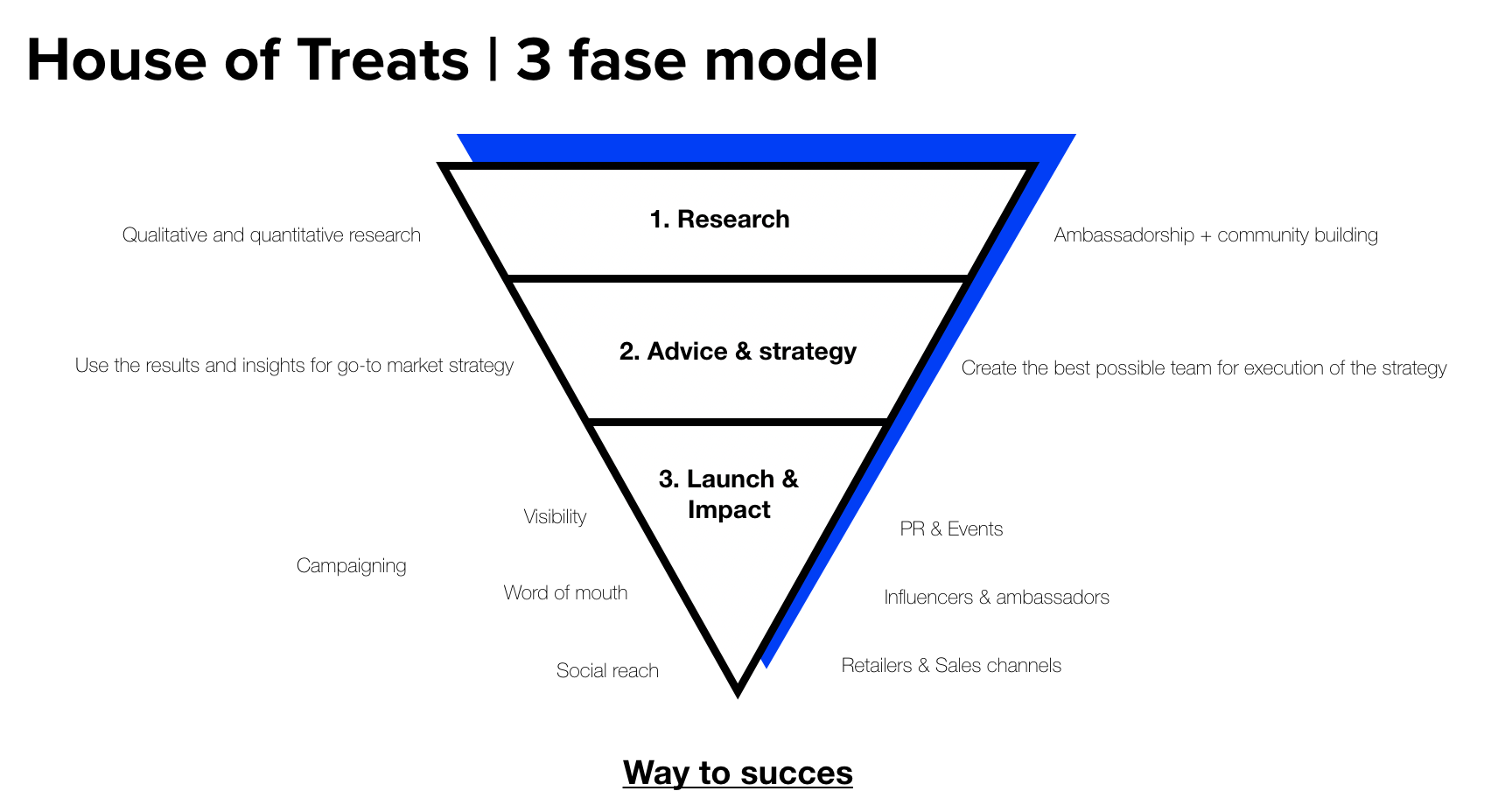 Research objectives
Aimed at the behaviour and preferences of the Dutch consumer regarding beauty:
Use of makeup
Buying behaviour (frequency and channels)
Brands landscape and competition
Media mix (consumption)
Method
We used our signature box method: 650 members took part in the preselection through a questionnaire. Then, 500 female members throughout the Netherlands were divided over the two brands. They received a luxury cosmetics box at home.
Reach from the community
The focus in this collaboration wasn't on posting content, yet over 65 members spontaneously published Instagram posts and stories about the i.am.klean or Cent Pur Cent products. All of these were reposted on the channels of House of Treats.
Reach from member channels: 201.000 / Reach from HoT channels: 82.000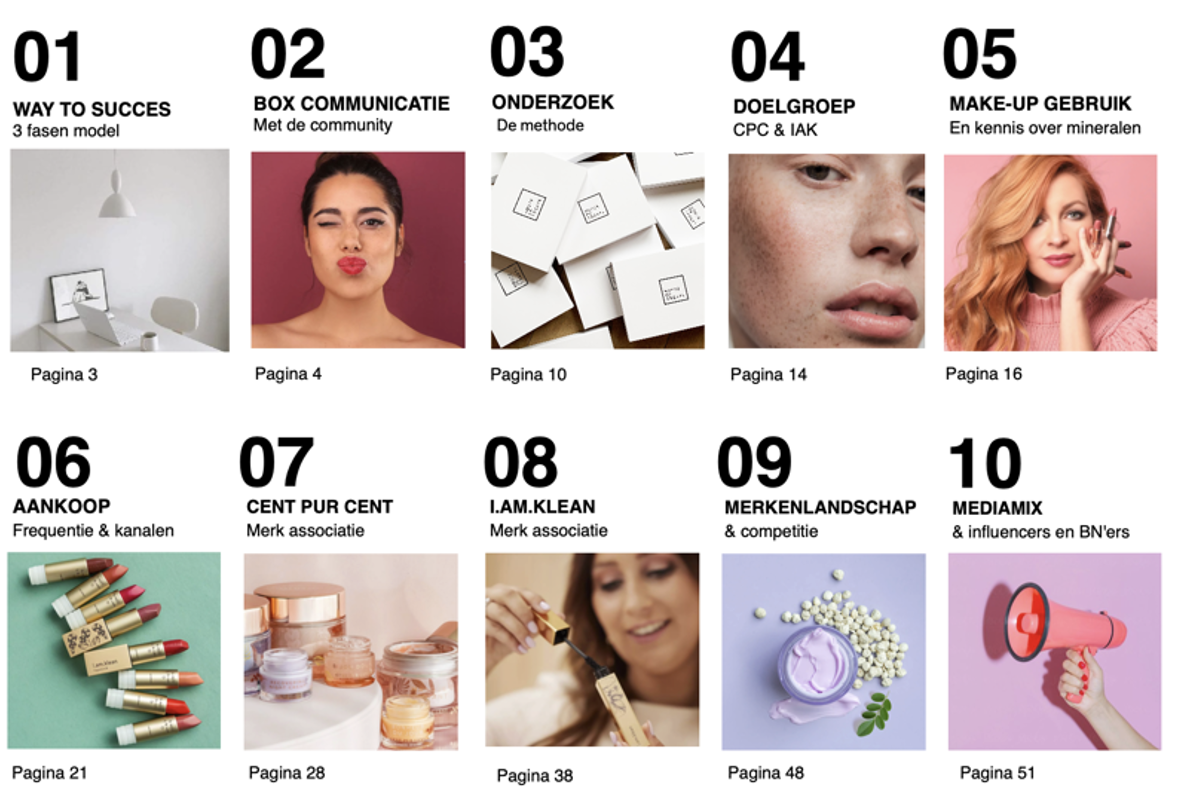 Go-To-Market objectives:
Based on the insights and desk research by the House of Treats team, two go-to-market strategies were developed.
Results
A practical report was produced, with data and insights into the Dutch market, including a clear plan of action for entrance into the Dutch market. This was tailormade and suited to the unique identities of both brands.
That's how we and our members laid the foundation for influential Dutch communities for both brands.
A perfect start in conquering the Dutch market.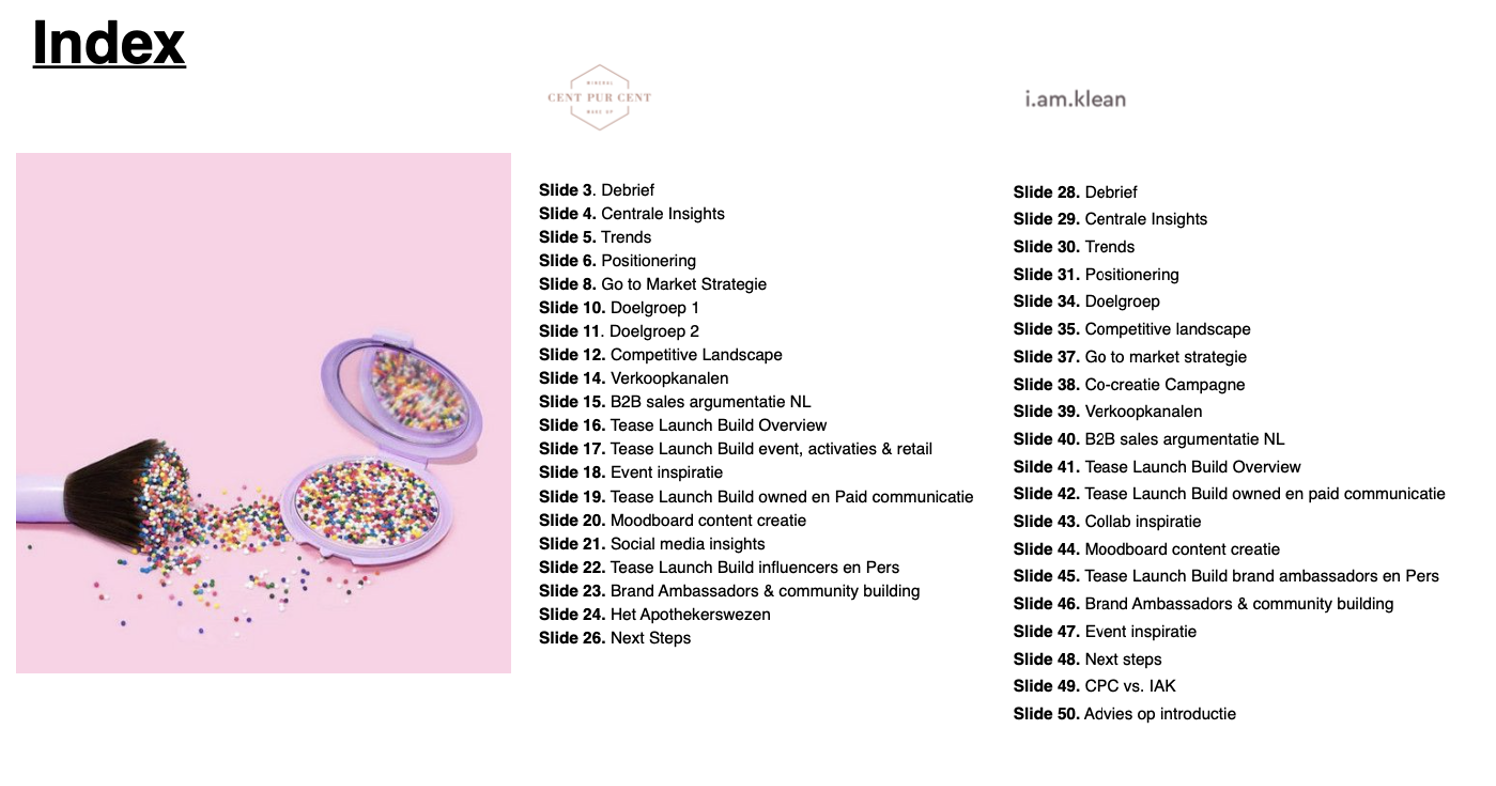 Community building
In addition, with our members we have already laid the foundation for two influential Dutch communities, for both brands.

Caroline Rigo
"Even though Belgians and Dutch speak the same language, there are many differences in how we look at healthy make-up. For one it is durability, for the other hypoallergenic make-up. By doing the research with real, authentic Dutch ladies, we have come to valuable insights that can be applied immediately."
Let's talk