19 Sep

CASE: POM Amsterdam '23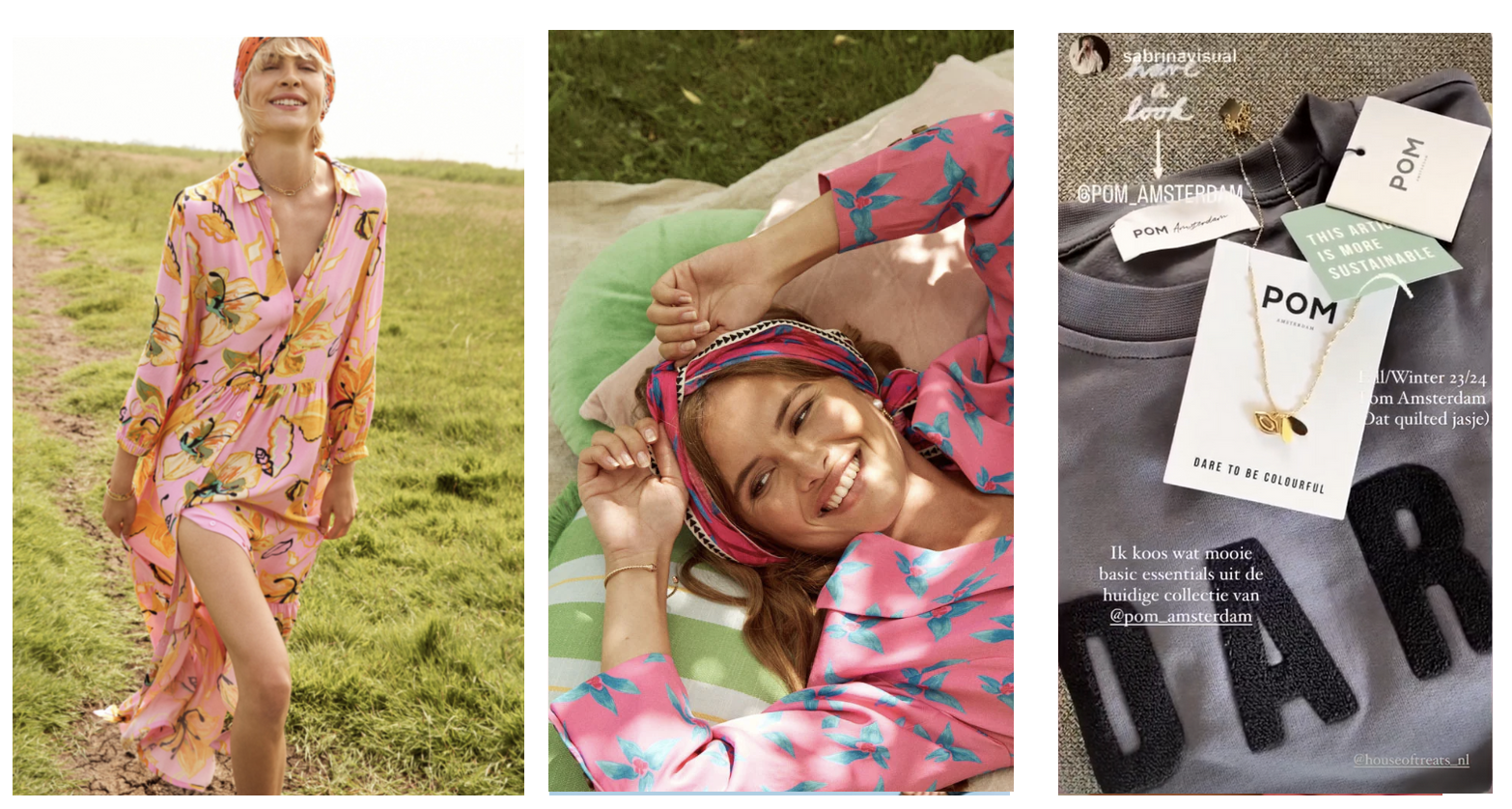 Already the second study for fast-growing Amsterdam fashion brand POM Amsterdam. What once started as a brand that mainly had scarves in its collection, now developed into a international fashion brand with a complete fashion collection. During our long-term collaboration, which started in 2022, the community and our team already started to get to know this beautiful and ambitious brand well.
POM Amsterdam has developed into a mature brand. This strong growth requires validation of existing processes, assumptions and a check on brand health. In 2022 we started an awareness research study from which we could map out the high potential target group for POM Amsterdam. After a deep dive with the POM Amsterdam team, we provided the following research study format specifically aimed at this high potential target group.
Collaboration objectives
A clear picture of the current market:
Measure brand awareness, association and sentiment.
Find out how we can best reach POM's high potential target group.
Competitive field and differentiation strategy based on USPs for the target group.
Behaviors regarding sustainability and meaning of sustainability of the brand.
Identify the preferences of the high potential target group with regard to a physical store.
Method

Results
Numbers: 165 members received a box together with an online questionnaire, with a response rate of 97%. A perfect match. A perfect confirmation that we selected the right community members for this brand.
Report
We delivered a 45-page report, with in-depth analysis of data and extensive advice. Including concrete starting points for fine-tuning the proposition and the marketing plan for the recommended year.
Plus: input from members for innovation options (products/services that the target group would like to see in the range).
Social reach & Organic reach.
POM Amsterdam's social reach also grew through House of Treats channels and specially curated micro-influencers. we selected social ambassadors based on profile match with the brand. After this  introduction, word of mouth was also high: members told 730 friends about POM Amsterdam.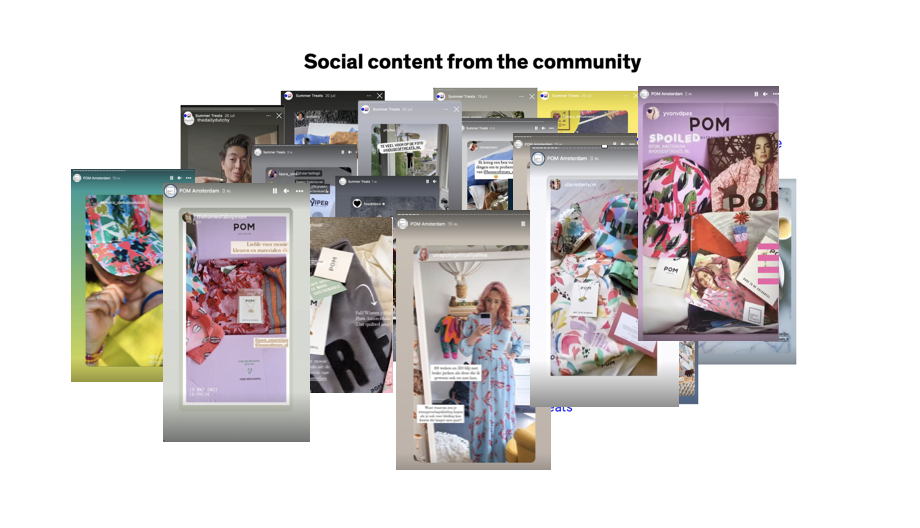 Insights – > Impact
House of Treats also focuses on creating impact and buzz campaigns (Events, PR and content creation) based on the insights and knowledge we have gained. We do this again in collaboration with our +3000 community.
More information about our working method?
Let's talk