12 Apr

CASE: New Care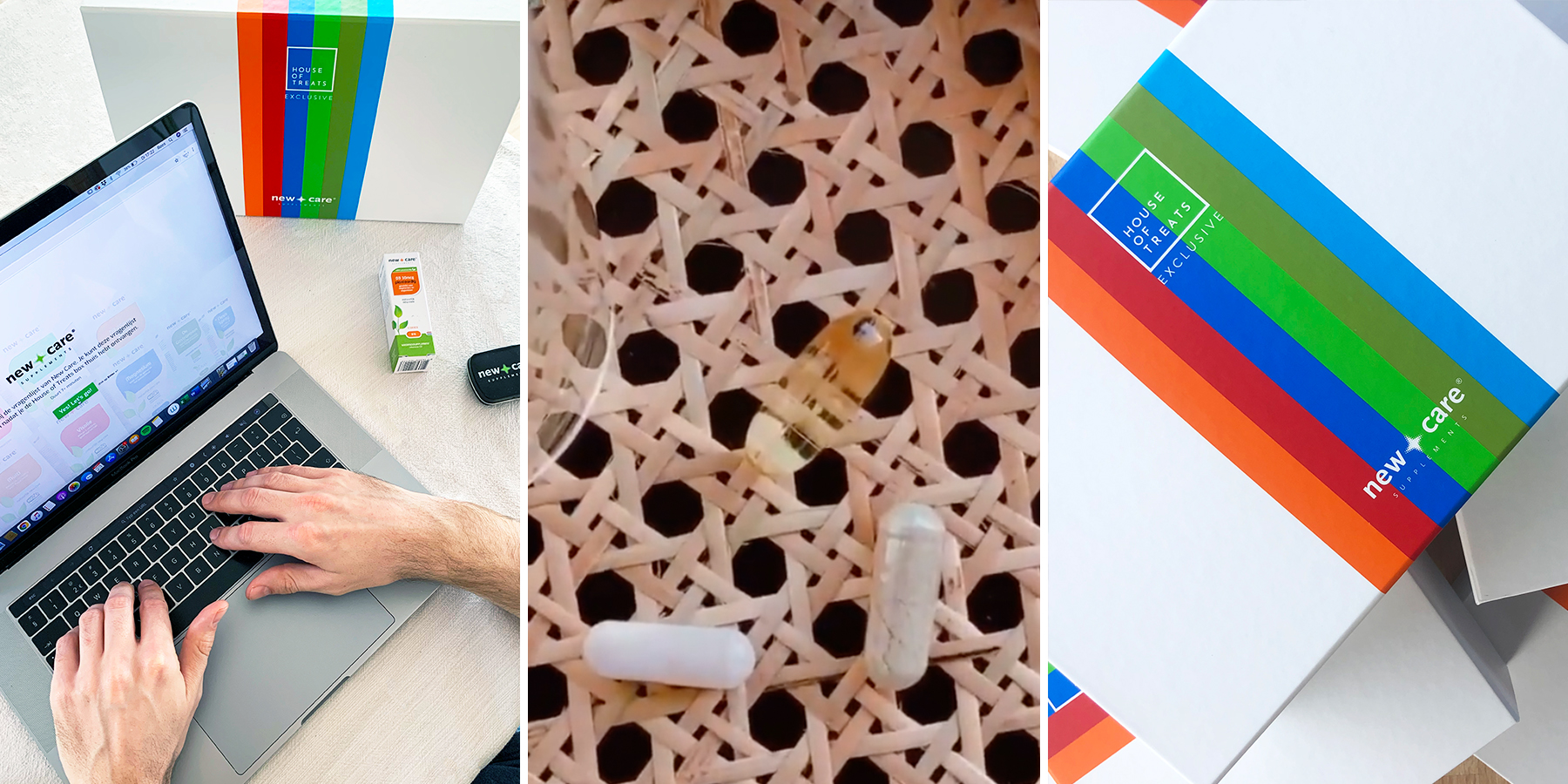 In November 2020, March 2021, and October 2021, the House of Treats boxes were all about New Care Supplements. A nutritional supplement brand that, especially in this day and age, is a valuable player in promoting general health. To serve its consumers even more, the New Care Supplements marketing team decided to reach out to House of Treats.
Goals
The goal was to gain a clear image of the current market and New Care Supplements' position in it. In addition, they wanted to connect with a specific target group residing in the Randstad. A perfect fit for House of Treats!
The overall research focused on the following areas:
Research 1: Purchasing patterns concerning nutritional supplements, the use of those supplements, and how to serve the consumer even better;
Research 2: Motivations for buying and communication;
Research 3: Based on advice from the community during research 1; the personal test.
The New Care box
With each research, 250 female and male members received an exclusive New Care box. So, members were able to enjoy and test New Care's high-quality nutritional supplements in the comfort of their own home. This provided them with a personal and tangible experience of the product and brand. After receiving the online questionnaires, filled out by members, the House of Treats team researched members' general and personal experience.

The results
Our research generated results on several levels: from concrete insights and strategic input, to online reach and organic ambassadorship.
With an average response rate of 94%, this research provides a very valuable and accurate insight in the target group's opinion and behavior.
During the three collaborations an overall number of almost 200 respondents posted New Care content on their social media. Among them were several (micro) influencers with a social reach of 1,5K to 30K followers.
On average, 1 respondent told 5 friends about their New Care experience. Resulting in a great word of mouth of 2500 people among the right target group.
Several brand ambassadors and influencer collaborations have originated because of members' positive experiences.
Curious about the possibilities for your brand? Let's talk!
Contact us