08 Feb

CASE: Hendrick's Gin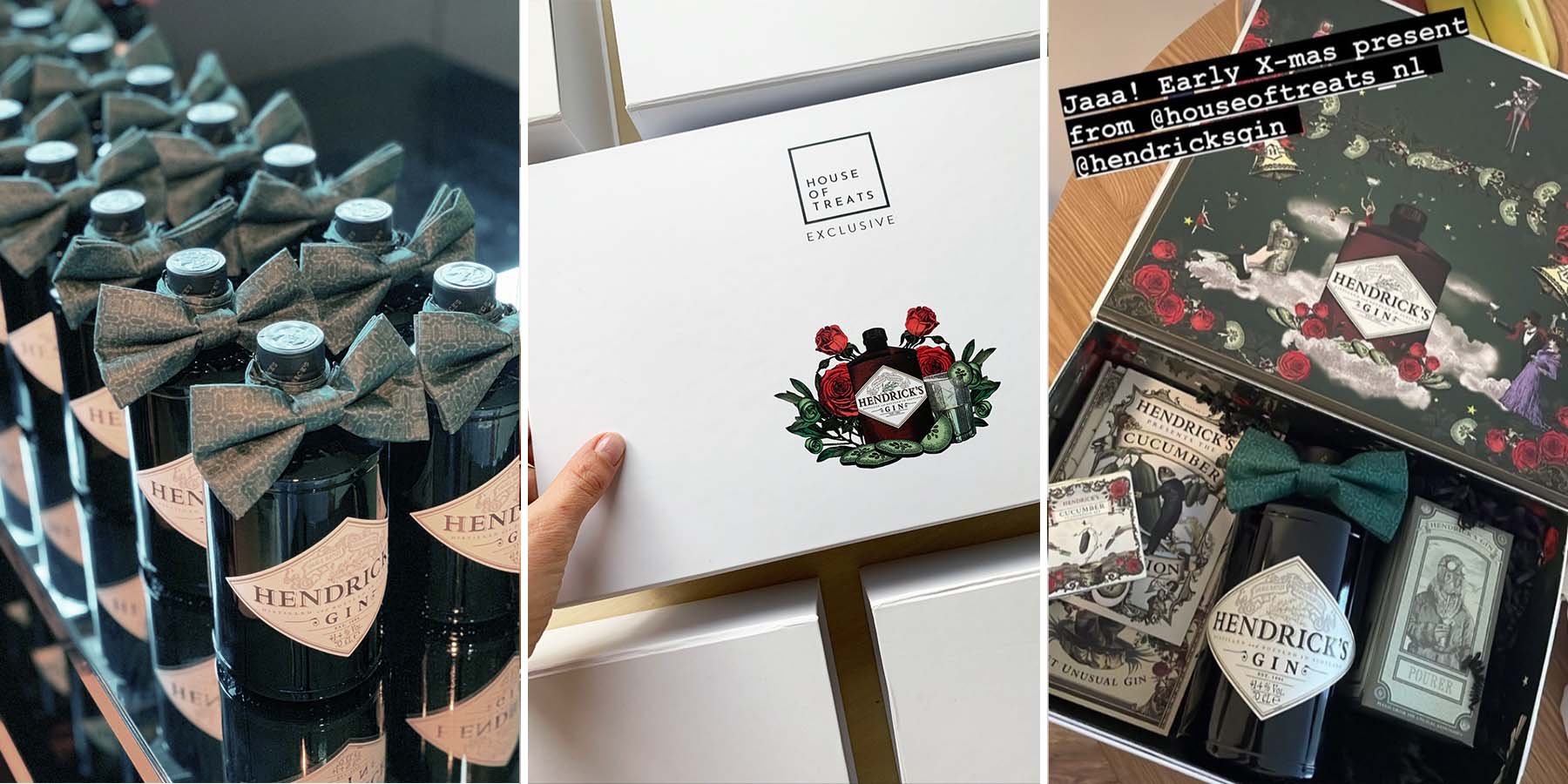 Hendrick's Gin, who hasn't heard of it? Originally from Scotland, the eye-catching black apothecary bottle is now known – and loved – all over the world. To learn more about the Dutch target group, Hendrick's The Netherlands (represented by Maxxium NL) asked us to research how House of Treats members experience gin.
Goals of the collaboration
Get a clear image of the current market, including the following two main goals:
1. Gain valuable insight on Hendrick's Gin's brand-perception by measuring the brand's awareness, association and sentiment.
2. Analyze the customer journey per moment of consumption. What motivations and barriers do we see?
Behaviors with respect to gin at home
Behaviors with respect to gin outdoors
"It's clear from the results that the Hendrick's Gin box really created a connection with our high potential target group! With these insights we're now able to apply the right nuances in our communication and gain even more knowledge on the relevant moments of consumption. It's so valuable for our positioning within The Netherlands!"
Dianne van Esch – Brand Manager WGS bij Maxxium Nederland

The Hendrick's experience
Hendrick's unique world is at the heart of Hendrick's communication and marketing expressions. So, of course, the Hendrick's Gin x House of Treats box had to convey this feeling just as much. Based on its unique brand identity, we created the real Hendrick's Gin experience for our members, which resulted in organic customer generated content.
Numbers
200 lucky members received the Hendrick's Gin x House of Treats box (equally divided between men – women). The response rate was 94%.
Report
Hendrick's Gin's marketing team received an extensive advisory report based on our data-analysis. Now that we've mapped its customer journey, Hendrick's knows exactly where to find their target group and its behaviors – realizing a more targeted use of their means of communication.
Organic reach
We specially curated micro-influencers for this collaboration based on matching profiles. Through these micro-influencers and House of Treats' social channels, Hendrick's Gin's social reach grew significantly. And as a bonus: the exclusive experience for our members generated a lot of great Hendrick's Gin content from our community. Click here to see it.
Furthermore, we were able to measure an incredible increase in word of mouth: our members shared their Hendrick's Gin experience with at least 630 of their friends.
Let's talk?